The popularity of Mandarin classes is rising among Malaysians, including those without Chinese heritage, who are starting to recognise its significance, especially living in a multicultural country.
This trend is apparent especially through the mushrooming of such classes, which use Bahasa Malaysia as a medium of instruction, catering mostly to the adult Malay students who are eager to pick up the language for a variety of reasons.
One of them is Khizanat Mandarin, a class offered in Ipoh, founded by 21-year-old Deena Erissa Delaila Mohd Zawawi (above, centre), who herself does not have Chinese heritage, but studied the language as a student of a Chinese vernacular school.
Deena said she never really thought about the demand for such classes when she started providing ad hoc lessons in 2018.
"I was merely doing it for fun and I wanted to share my skills with everybody," she added.
Soon enough, she started getting requests from people from various backgrounds, and it made her start formal classes at Khizanat in Ipoh, Perak.
Today she has 40 students, many of whom said they joined her classes because they found it easier to follow classes conducted in Bahasa Malaysia.
"My class consists of students ranging from 19-45 years old and from a range of professions, from salesman, lawyer and barista to dentist and businesswoman.
"These people are willing to learn from me (because) I am Malay, so it is easier for me to explain to them."
Ahmad Hunain, 27, who works as a marketing director, said he decided to join Mandarin class from Deena to elevate his business skills.
"As a business owner, other than English, learning Mandarin makes it easier for me to communicate directly with clients in and out of the country," he added.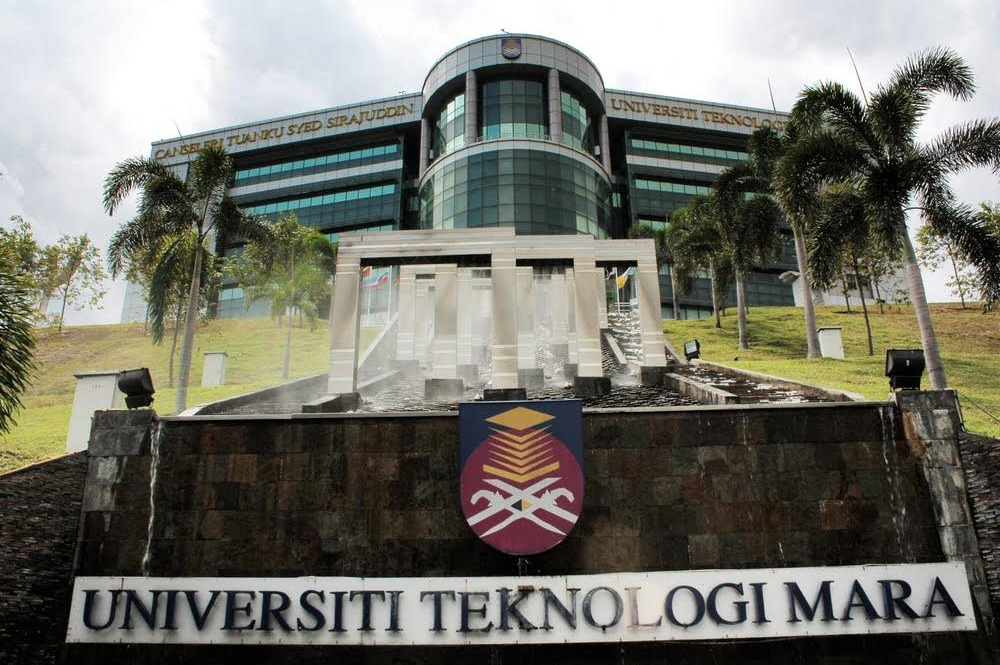 Proof of Mandarin's popularity among Malay young adults can be seen at Universiti Teknologi Mara, where most students are Malay.
According to Universiti Malaya language and linguistics lecturer Yap Teng Teng, Mandarin is the most popular "foreign language" taught to students at UiTM.
Much of this is influenced by the international political landscape, with China's position as a global superpower, said Yap whose research includes the learning of Mandarin by non-Chinese adults in Malaysia.
Yap said the rise of China as an economic superpower has made Mandarin a preferred second foreign language worldwide.
"In 2004, there were less than 30 million Mandarin learners worldwide, and by 2015, there were 120 million," she said.
The Malay community, too, is not spared, with more and more Malay parents sending their children to Chinese vernacular schools to improve their competitiveness in the future.
Similarly, Yap said, Malay youths or young adults view Mandarin as a tool for development, unlike the older generation who view it only as the mother tongue of the Chinese community.
Catering Mandarin lessons to Malay speakers
Mandarin language lesson provider MandarinJer spotted this trend among the young adult Malay community as far back as 2009, when it started its first class.
At the time the syllabus available for Bahasa Malaysia speakers learning Mandarin was not as accessible, head coordinator Ebby Lee said.
They were either dictionaries or dryly focused on grammar rules, which were not very attractive to young adult Malays who were already showing interest in the language, said Lee, who is of Malay-Chinese parentage.
This prompted MandarinJer - colloquially understood as "it's just Mandarin" - to develop its own syllabus and approach to teaching the language, catered primarily to the Malay community.
Today, it boasts classes in five locations in the Klang Valley, and a strong social media following of at least 50,000 followers on Twitter.
Lee - or Ebby Lao Shi (Teacher Ebby) to his students - said most MandarinJer students are working adults who want to learn the language to get an edge in their careers.
But some also confide that they want to learn to speak Mandarin to avoid being gossiped about by their Mandarin-speaking colleagues, said Lee, who attended Chinese vernacular primary and secondary school.
As a child of mixed parentage, Lee said he does not only include sharings on Chinese philosophy, history and culture in his lessons, but also his experience in growing up in both the Malay and Chinese culture.
He also tries to find similarities between Mandarin and Chinese culture and Malay or Islamic culture for his students to help their understanding.
"I love to find things that are relatable to students, for example, intonation in Mandarin is very crucial in building sentences - one mistake can change the whole meaning.
"So I will give an example as to how significant tajwid (pronunciation rules) are in reciting the Quran, and how it is similar in Mandarin."
Bridging the gap between communities
Deena's student Ahmad Husaini said while Mandarin helps him at work, part of his decision to pick up the language is to contribute to the harmony in the country.
"I encourage others to learn Mandarin because not only is it one of the most used languages in the world, but also because we can encourage bonding through this language, given that Malaysia is a multiracial country," he said.
Lee agrees that by learning Mandarin, his students are trying to understand their fellow Malaysians and bridge the gaps among them.
"From my perspective, it's about making the effort. For example, if we want to understand our Indian friend better, we learn Tamil.
"From the language then, we can learn the culture and history. We learn culture and tradition to understand another, to strive for harmony.
"From that effort, people (from the other community) will be happier and feel close to us, and they, too, would want to understand us. It builds bridges and compassion among the races," he said.
UM's Yap hopes the Malay community will increasingly view Mandarin as an important language tool, not just for economic reasons but also to build bridges among the different communities.
"The framework of learning Mandarin in Malaysia should be based on ethnic harmony, and with national interest as the key guiding ideology," Yap added.